Unlocking hidden skills: How to source the talent you need to power success

Download your copy

The world of work refuses to sit still
Employees are recording record disengagement rates and battling to protect their flexible working arrangements in a bid to 'take back control' of their career.
Soaring inflation rates, environmental concerns and disruptive technologies add further complexity and continue to reshape our understanding of what's possible.
One constant remains for organisations navigating a raft of uncertainty; the need for quality skills and expertise. But people are a precious commodity - and they are in short supply.
Download our latest report and discover how we can strengthen your people strategy, together.
Our latest report, at a glance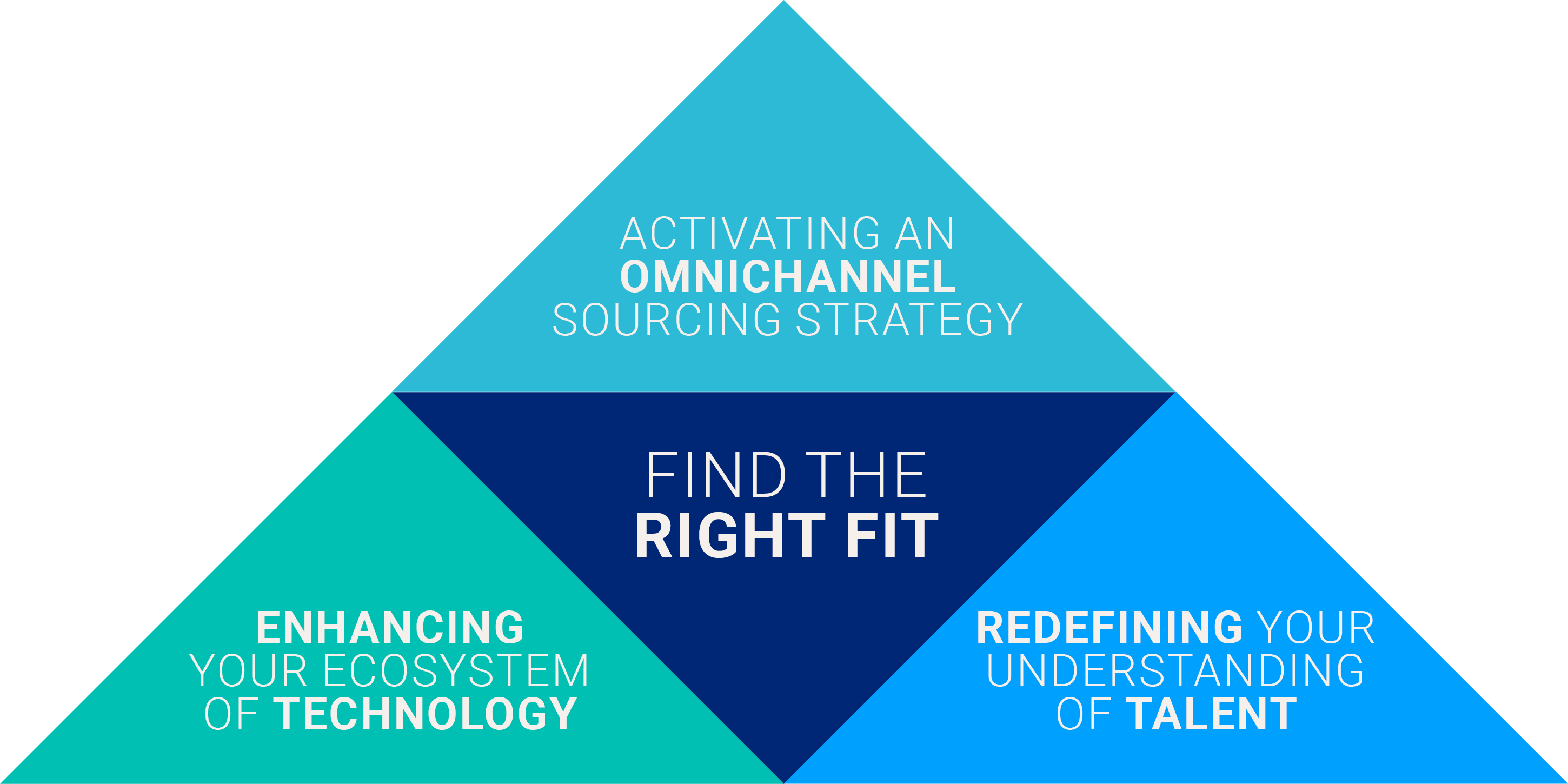 Part 1: Activating an omnichannel strategy
By 2030, the five biggest industrialised nations will lose around 30 million people of working age.
Organisations cannot afford to be held back by the incorrect deployment of skills, or an inability to access the talent they need.
Unlock our latest toolkit and discover how together, we can leverage a range of permanent and non-permanent talent networks to build a more agile people strategy.
Part 2: Enhancing your ecosystem of technology
Technology is reshaping our search for skills.
Organizations must build an ecosystem of technologies that optimises the experience of hiring managers and candidates alike, while maintaining the distinctly human touch of their people strategy.
Are you getting the most from your recruitment technology provider?
Part 3: Redefining your understanding of talent
It's predicted that 14 G20 countries could miss out on $11.5 trillion cumulative GDP growth, if skills shortages are left unaddressed.
Forward-thinking organistions must adjust their hiring mindset and integrate previously overlooked talent.
But non-traditional talent sources require a non-traditional approach. Access our toolkit and dismantle the barriers in your hiring process.
Build a solution tailored to your ambitions

Organisations can no longer rely on traditional levers to source and engage the skills they need.
Together, we'll shape a people strategy that leverages a greater number of existing networks and emerging sources, guided by a suite of technologies that enable smarter decision-making.
For a tailored discussion about your search for skills, contact the team at Enterprise Solutions today.